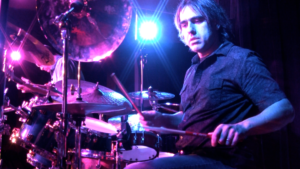 Alberto Netto was born and raised in Santos, Brazil, where he started playing percussion at age 12 and the drum set at age 14. In 1989 Alberto received a scholarship to attend Berklee College of Music in Boston. He has worked on stage or in the studio with many talented musicians, such as David Costa Quintet, Claudio Roditi, Chico Gommes, Aaron Goldberg, Aaron Scott, Luciana Souza, Zezé Mota, Filó Machado, and many others. In 1997, Alberto recorded his first solo CD Indian Summer. He founded his recording studio Artdrums, to produce his own work as well as the music of other artists. In 2000, Alberto Netto joined the percussion faculty at Berklee College of Music in Boston. Accomplished in various styles on the drum set—including Brazilian, jazz, Afro-Cuban, rock, contemporary pop, and fusion—he has presented clinics in the United States, Europe, and South America.
Alberto's instructional book and CD Brazilian Rhythms for Drum Set and Percussion (Berklee Press / Hal Leonard) is a top seller in the US, Europe, and Japan.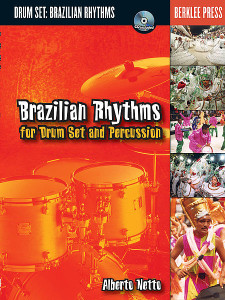 "Alberto Netto has created a wonderful sourcebook for understanding the history of Brazilian drumming. Each rhythm is explained in detail as it relates to a specific dance and/or religious celebration…. The extensive CD tracks show how much variety exists in the world of Brazilian percussion. Netto's fluid drum set playing and clearly stated text results in a gem of a book." David Licht, Modern Drummer magazine.
Alberto Netto endorses Yamaha drums, Zildjian cymbals, Vic Firth sticks, Evans drum heads, Cympad cymbal optimizers.